Louise Warren - Vice President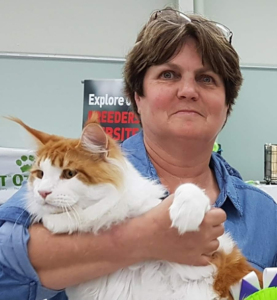 Cats Queensland Inc. is a family-oriented council with friendly shows and pleasant social occasions that all exhibitors are welcome to attend. We have consistently offered a wide variety of judges to our exhibitors, including judges from around the world, New Zealand and all Australian States. We will continue to feature overseas and interstate judges at our future shows whenever possible.
Cats Queensland Inc. accepts challenges from all recognised CCC of A or ACF councils for higher status. Any information about gaining titles for your cats can be obtained by contacting our Honorary Registrar. We hold our shows at the Acacia Ridge Hotel's function rooms. Our shows are very well attended by exhibitors from all registries which promotes strong competition.