LAVISH Devon Rex - KARLA FERRIS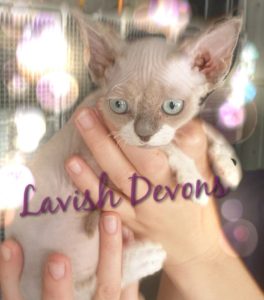 We are ethical breeders of quality, pedigreed Devon Rex, based in the beautiful Lockyer valley. All our babies are raised in a busy family environment with children & dogs.
We are proudly registered with Cats Queensland Inc. & all kittens will leave here at a minimum of 12wks of age, microchipped, vaccinated twice, desexed (unless going into a recognised breeding program), vet checked & with their registration papers from Cats Qld Inc.
Kittens will be available to approved INDOOR ONLY homes. Our babies are looking for loving, furreva homes to lay their heads. There will be several adults retiring soon who will require special families to love them.
For further information on our little treasures and pedigree lines, feel free to contact us.
**NOTE:- Lavish is a closed cattery & none of our adult girls or boys will be available for sale into another breeding program under any circumstances.