SIRATSA Cattery - Jayce & Matt Haskins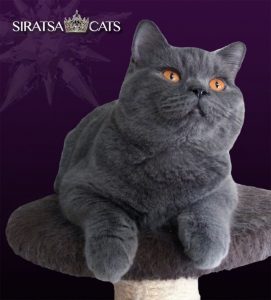 We are Jayce & Matt and we are Siratsa Cats, a small hobby cattery located in Queensland, dedicated to health, temperament and type. We have been breeding for over a decade and above anything else we have a love for all animals, but harbour a special passion for felines. Our cats are treated as family pets and share our house with us and our other furkid Hugo Boss. We breed Scottish Folds and British Shorthair in a variety of colours and patterns. We are Australia's home for odd eyes, whites, bicolours and harlequins in most colours and patterns. If you're looking for something a little bit different in a furkid, then we would love to hear from you.
Aust-wide air-freight available and delivery to Brisbane and Toowoomba is possible at various times throughout the year. INTERNATIONAL ENQUIRIES WELCOME.
http://www.siratsa.com/