BUMPKINZLUV Selkirks - Debra Christensen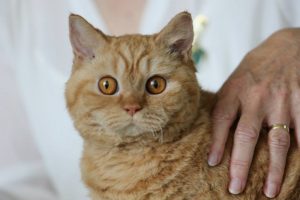 Bumpkinzluv is located west of Brisbane – Queensland. Our kittens are raised in our home and interact with our family so they are well socialised and have wonderful temperaments. Kittens will be ready for their new homes at around 12 weeks, depending on their development & social skills. All our fur babies are desexed, microchipped and full vaccinated before going to their new homes.
If you are after a real, live teddy bear as a pet a Selkirk Rex may be the perfect for you. The temperament of the Selkirk Rex reflects that of the breeds used in its development. They have a lot of the laid-back, reserved qualities of the British Shorthair, the cuddly nature of the Persian, and the playfulness of the Exotic Shorthair. Selkirks are fun-loving cats that stay playful and kittenish well into adulthood. They enjoy a good game of fetch and particularly enjoy games in which their guardians take active roles. Laser lights, feather toys, catnip mice and even a wad of paper can keep them entertained for hours.